Legendary Manchester United manager Sir Alex Ferguson was not in agreement with Ole Gunnar Solskjaer over the decision to start his talisman, Cristiano Ronaldo on the bench for the Everton game just before the current international break. Sir Alex Ferguson was filmed after the game, telling undisputed UFC champion KhabibNurmagomedov that Ronaldo should have started the game which ended in a disappointing 1-1 home draw for the Red Devils.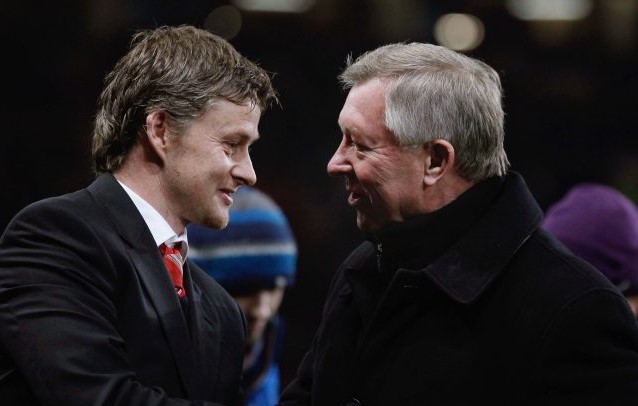 Ronaldo scored in added time to give Manchester United a first win in the Champions League this season via a 2-1 home win over Spanish team Villarreal and the game was just over two days before the Everton thus prompting Solskjaer to rest the Portuguese attacker. The decision to rest Ronaldo from the start backfired on the Manchester United boss as his team couldn't beat an in-form Everton at home to make it two Premier League matches without a win at the Theatre of Dreams following the 1-0 home defeat to Aston Villa in their penultimate league game.
Apart from Ronaldo, Manchester United manager Ole Gunnar Solskjaer also rested Paul Pogba and Jadon Sancho from the start against the Toffees. Ronaldo returned to Manchester United in the summer for his second spell, while joined the club for the first time in a big money transfer. On his part, Pogba has been at Manchester United since he returned for his second spell five years ago.
Ronaldo, Pogba and Sancho came on in the second half but they could not stop the scoreline from ending in a 1-1 draw. As a matter of fact, Ronaldo was on the pitch when the scoreline was still 1-0 in favour of the Red Devils thanks to the first half strike from Frenchman Anthony Martial. Manchester United conceded a second half breakaway to Everton winger Andros Townsend to share the points.
Sir Alex Ferguson told Nurmagomedov after the game that the absence of Ronaldo in the starting XI gave the Everton players a big boost for the game.