Ex-Manchester United manager Sir Alex Ferguson was in attendance for the semifinal clash between home favouriteCameron Norrie and world number one Novak Djokovic at the 2022 Wimbledon Open known as SW22. Sir Alex Ferguson was one of the dignitaries on centre court for the last four clash between Norrie and Djokovic last week Friday.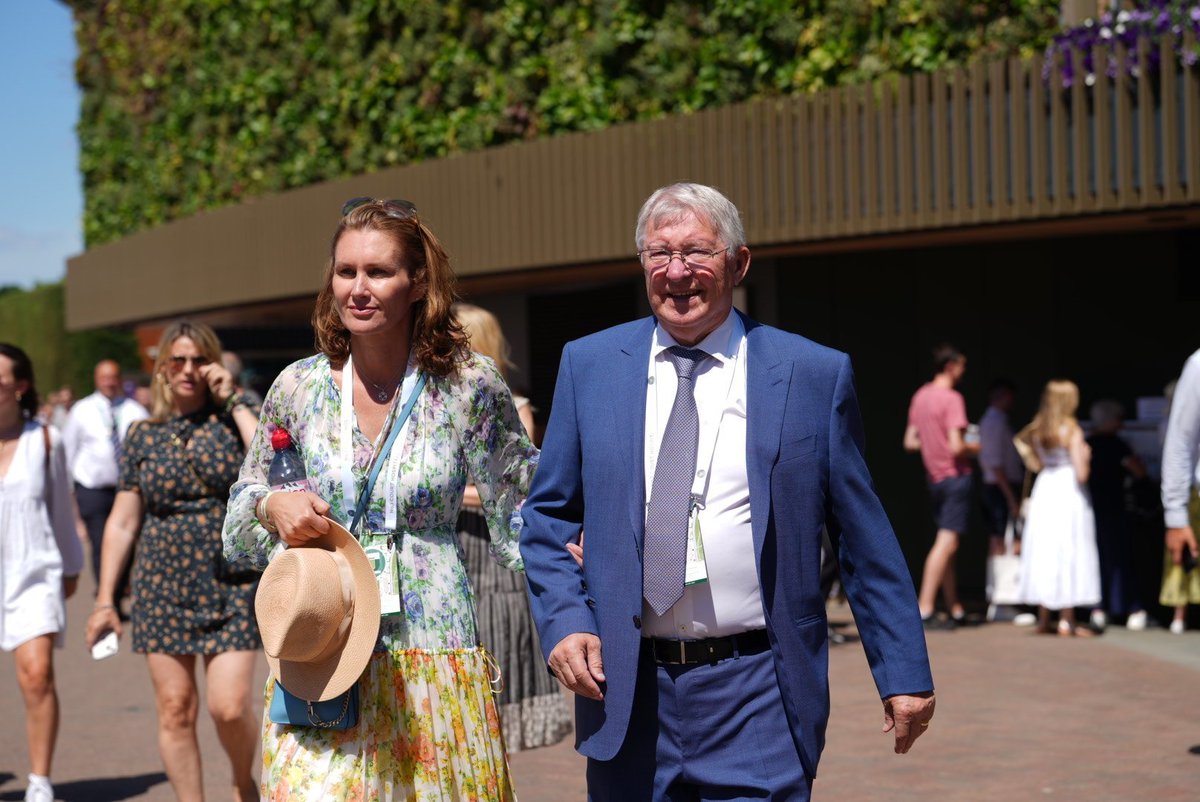 British number one Norrie came into his first Wimbledon Open semifinal clash with the aim of upsetting Serbian star Djokovic who was the overwhelming favourite and has won the last three editions of the tournament. On his part, Norrie had never gone past the third round stage. The home fans including Sir Alex Ferguson were rooting for Norrie ahead of his last four clash with Djokovic. In the end, his amazing run to the semifinals was stopped by Djokovic.
Djokovic didn't have things his own way against Norrie after he lost the first set. He then showed character to win the next three sets thereby securing his place in another Wimbledon Open final. Djokovic won 2-6 6-3 6-2 6-4 to secure a final meeting with Nick Krygios. Australian player Krygios made his first Grand Slam final after his semifinal opponent dropped out due to injury. An abdominal injury forced 22-time Grand Slam winner Nadal to miss out on a place in the final. In the final, Krygios won the first set before he collapsed under the quality shown by Djokovic who won a fourth straight Wimbledon Open title. The Serbian sealed Grand Slam title number 21 by beating Krygios4-6 6-3 6-4 7-6 (7-3).
Ferguson was not the only Manchester United legend in the stands for the Wimbledon Open semifinal meeting between Djokovic and Norrie. Former Manchester United attacker Wayne Rooney was also in attendance on centre court for the match. Rooney holds the record for the most goals scored by a Manchester United player. He's set to become the manager of Major League Soccer (MLS) side D. C. United.